Facing probate is a difficult task in itself, but can be an even more complex matter when combined with the emotions involved after the loss of a loved one. No matter how prepared you thought you were, it is important to choose a skilled legal professional to guide you through this difficult area of law.
At Just Right Law, we understand how truly challenging it is to handle a loved one's legal affairs. Our top priority is to take the time to explain all of the options to you and help you decide what will be the best possible outcome.
Understanding the Significance of Probate
Probate is the legal procedure in which the debts and assets of a deceased individual are paid and distributed to heirs or beneficiaries through the court system. In the absence of a will be dispersed according to state and local laws. However, even if you or your loved one created a will in advance, probate may still be inevitable if your assets were not titled appropriately.
Probate matters can be a very costly process and in some cases can last anywhere from six months to two years to settle. The best thing that you can do to avoid the stress that probate can have on your family after your passing is consult with an attorney to help you get your affairs in order.
The expertise that the attorneys at Just Right Law possesses in probate matters is what makes us your number one choice for helping you to make arrangements for your legal affairs in an efficient and detail oriented manner. Helping you ease the burdens on your loved ones is our ultimate goal.
Planning Your Estate
When it comes to estate planning, many individuals erroneously think that unless they have a significant amount of assets, they do not need to plan for the financial future of their family. The reality is that no matter what your financial situation is like currently, estate planning should be a priority. Contrary to popular beliefs, estate plans can and should be put in to effect prior to death.
Choosing an effective and personal estate plan is the most effective way to help you achieve your goals. In recent years, the amount of litigation and family contention after the death of a relative has been on the rise along with state and Federal Estate Taxes. Our attorneys can help you take the time to determine what the needs of your family are and how to best protect and secure your assets for them before and after your death.
Regardless of where you are at financially, we can help you take the time to create an effective and viable plan to ensure your family is provided for in the event of your passing.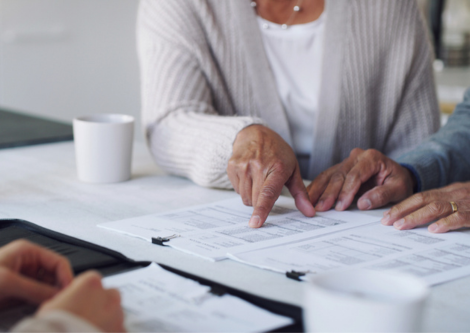 "In the Midst of Chaos, There is Also Opportunity."
– Sun Tzu
our professional
services Include: